Why are Heshí socks different from your typical socks?
Simply put, I was tired of wearing expensive dress socks that provided no protection for your feet in your dress shoe. We all complain about the comfort of our shoes, but nobody considers that one's dress socks could make your feet feel that much better. I wanted to make beautiful socks that felt amazing in dress shoes and could also be worn with your favorite sneakers. I took all the bells and whistles, and placed them in one killer sock! Once these socks enter your collection, there is no going back to your old brands.
You will not find a sock this loaded at this price anywhere else!
Vibrant color ways and creative designs
PIMA cotton (highly breathable & absorbent)
Cushioned heel, toe, & foot (comfort & protection)
Arch support (similar to a performance sock that prevents sock from sliding)
Antimicrobial (kills bacteria & smell)
"Stay Up Cuff" (don't have to pull your sock back up all day)
Ankle Support (prevents bunching)
144 Needle Machine (Thin Stripe & Rugby)
168 Needle Machine (Fashion Crew, Illusion Box, & Illusion Crew)
What sizes do they come in? How do I know my size?
We do not offer Men's & Women's socks... our socks are for everyone with style!
Socks are offered in "Medium" - US Men size 6-9 – US Women size 7.5 – 10
Socks are offered in "Large" – US Men size 8-12- US Women size 9.5 - 14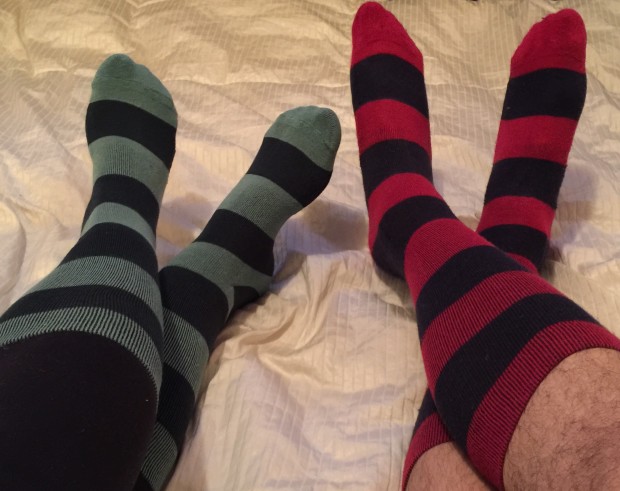 What is Heshí?
Pronounced Heh-She...
The name Heshí is in honor of my grandfather Harry. It was his nickname and I can only hope to bring as much love and happiness to the world as he brought to me.
In Chinese, the word Heshí means: "suitable" or "to have a good fit." Not a bad coincidence for a fashion brand.
We don't make socks specifically for men or women, all of our styles are for He's and She's.
So at our core, we are an all-inclusive company looking to bring love and comfort to all!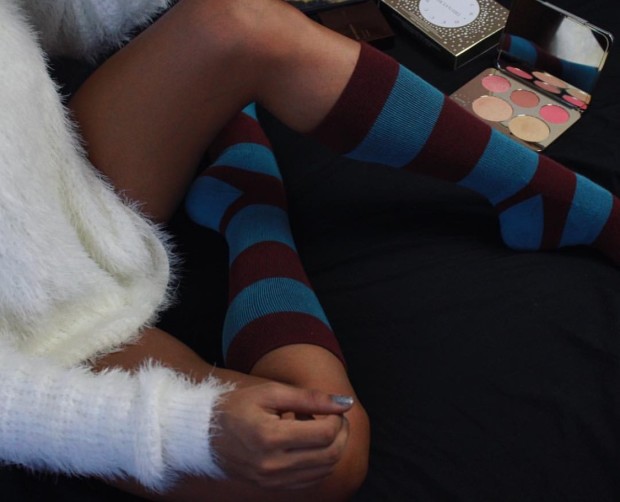 Who am I & what do I know about making socks?
My name is Jeffrey and I've been in the sock game for years - providing manufacturing support and designs for some of the biggest fashion brands in the world. I am very proud of all the work I've done with these companies but I always believed we could take quality and design to the next level - while keeping the price extremely affordable. So now it is time to fill in the gaps, go out on my own, and provide the most comfortable fashion sock a consumer could desire, while creating designs that will make you proud to roll up your pants!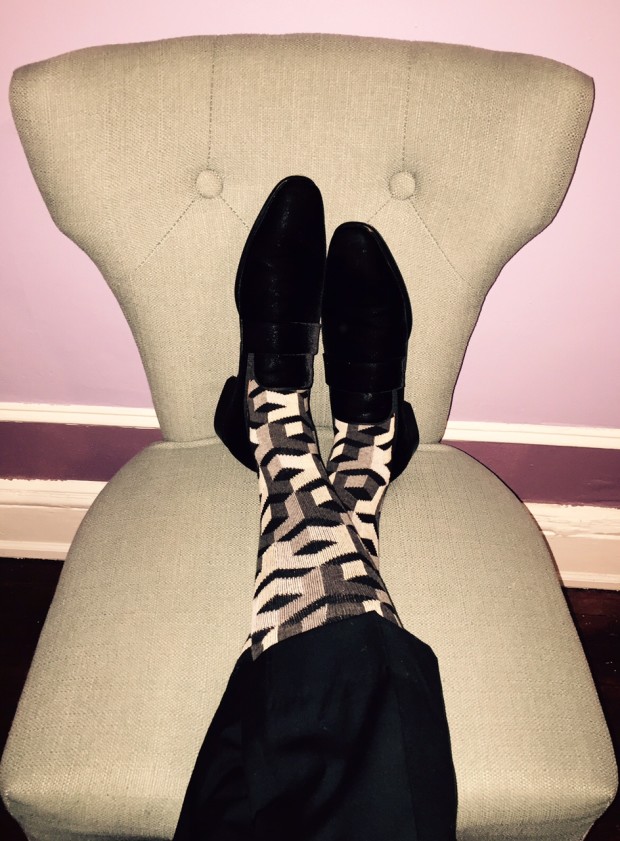 Where do we ship from?

Heshí socks are shipped from Old Fort, NC.
Where are your sock manufactured?
Our socks are made in China at a factory that has been successfully audited by fortune 500 companies.
Will they shrink?
Yes. They will shrink slightly after the first wash and the size chart has taken this into account. After that, enjoy the construction and comfort.
What is your return policy?
Within 30 days of receipt of your purchase:
If they don't fit you can exchange for proper size or refund.
If they are damaged we will replace or refund.
If you don't like, we will replace or refund.
Basically, we are confident you will love our product, but we will do our best to make sure that you are satisfied with your purchase. We are interested in having you as a long time customer, not a one-time purchaser.
What if I don't receive my order and it says it was delivered?
Sometimes the post office will mark a package as delivered on a specific day but the post truck doesn't make all its scheduled stops for that afternoon. Generally, the package arrives the next day. If that is not the case and a few days go by without receipt, please let us know as well as filing a claim with the post office for lost/stolen goods. After that, we will work with everyone to make sure you get the socks you ordered.